Whenever a new year begins people are full of excitement. "This is going to be my year." "I'm expecting great things to happen this year." It's wonderful to feel excited about the prospect of a successful year. Indeed that is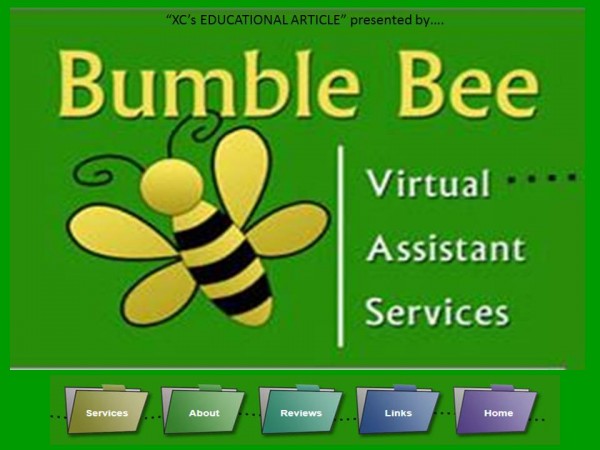 part of what makes it happen – passion, excitement. But in reality it also takes hard work and effort. One of those elements is follow-up. This applies in every aspect of our lives…following up with the PTA, neighborhood associations, friends but most important clients or customers. Networking to meet potential clients or customers is valuable but follow up is imperative. At our XC meetings in February, we discussed the topic: What strategies do you use consistently to follow up?? Here are some of the responses: 
Consistency is key – one must schedule follow up time – after every event, encounter that is worth keeping the connection going.
Consider a notebook system where you date and keep track of cards and notes.
Be a referring person – how can YOU help people you meet – consider making introductions as a 'reason' to stay connected.  You are helping others, building your credibility and remaining top of mind to every person that gets something from you.
Card system where business cards are placed in a system (such an expandable folder) by date for follow up. 
3 ring binder with plastic sleeves (10 business card windows) where one can archive cards received.  Great for referrals, easy of locating, etc.
The money is in the follow up – no follow up – no result, no top of mind, no continuation for future contact.  
www.FollowUpBoss.com – check out website
Use Send Out Cards
Send Thank You Notes
Constant Contact
Email
Text
Phone Calls
MailChimp
Site Impressions
Card Munch
LinkedIn 
Follow up is the best way to be "top of mind" for clients looking for services or products. Staying in front of them with eBlasts, cards, phone calls and one-on-one will give you an advantage over your competition. What other suggestions or ideas do you have for following up? Please comment below!
CINDY ELSBERRY www.bumblebeeva.com 
For other strategies and resources to grow your business and improve your life visit Your Learning Library 
---