When I look back over 12 years, it fills me with joy knowing the number of women and businesses that have been impacted by supporting one another through my innovative marketing/customer acquisition program.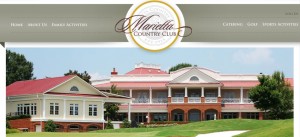 The Joy of Connecting (Re-branded in 2013 as Xperience Connections) was established in August, 2002 to bring out the best in women to collaborate, share and strengthen each other.  12 years later, we continue to be a source for friendship and resources designed to empower women.  Our message speaks loudly to that commitment. 
"It is the mission of Xperience Connections to encourage and facilitate the growth, performance and integrity of professional women by creating opportunities to foster relationships through a creative exchange of information and referrals."
If in the Atlanta area or you have friends/colleagues nearby, we would love to have you and others celebrate with us.
Together, we make a significant impact on the lives of women and the communities where WE live.  
WHEN: Saturday: September 6th, 10:30 – 3 pm 
WHERE: Marietta Country Club, Kennesaw, GA 30152 
WHY: Luncheon – Vendors – Networking – Special Speaker – AND, all participants receive a complete roster!!
HOW: $35 due no later than August 15th, (Click for  Online payment link. )  
Check made out to: The Joy of Connecting LLC: 3151 Stillhouse Creek Drive, SE, Apartment 4423 – Atlanta, GA 30339 
SPONSORS: 
Susan Guthrie – Isagenix & Cobb Business Women's Association
Susan Brown – Impact Coaching
Natasha Bolden – Phenomenal Events
Kasi Fisher – Cleaning Maid Easy
Dr. Shannon Good – Exodus Health Center
Diana Perez – Perez Insurance Professionals
Clarissa Zumwalt – Maximum One Greater Atlanta Realtors
(Vendor Tables Sold Out)  
Looking forward to celebrating with everyone! 
Hope to see Y O U there!
Bonnie
bootgirl@XperienceConnections.com   Bonnie Ross-Parker, CEO/Founder – 770-333-7923 
---