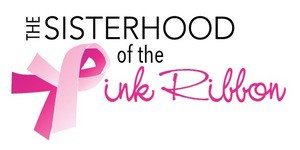 Join the The Sisterhood of The Pink Ribbon
for a 3-hour, life-enhancing and faith-filled event to:
*  Renew your energy
*  Refresh your hope 
*  Recharge your health
Together, we celebrate life and discover how to be strong through engaging and informative presentations filled with pink pearls of wisdom!
 
Brenda Stockdale, Director of Mind-Body Medicine at the Radiotherapy Clinics of GA and author of the bestselling book, You Can Beat the Odds – Surprising Factors Behind Cancer and Chronic Illness is our keynote speaker.  
In her riveting presentation, be inspired by real stories of patients who "beat the odds" and empowered by scientific research and practical every day strategies to keep your immune system strong.  
Registration:  $50 with PROMO CODE:  PINK15
www.SisterhoodPinkRibbon.eventbrite.com 

Lunch is Included
Once your register you will be asked to make a meal selection
We would like to thank the following sponsors:
Severin Garrett, Health Coach
770-883-4268
www.severingarrett.juiceplus.com
www.severingarrett.transform30.com 
A Woman's Place at Northside Hospital
More information to follow
We have space for one additional sponsor and 2 vendors.
Please contact Susan Brown for more information at 678-787-2406  
---