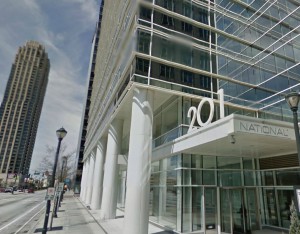 Bonnie Ross-Parker, CEO/Founder of Xperience Connections, is seeking a serious professional business woman / entrepreneur who is interested in significantly expanding her business. 
XC has created a relationship with Regus Office Suites, 201 17th Street, Atlanta, Georgia, to use their facility for our monthly events.  If interested in becoming an XC Leader and to pioneer this co-operative venture (no fee to use this space), please fill out the INTERVIEW FORM to be considered.  Will interview applicants.
This is where YOU can play a significant role!
Xperience Connections® is a licensed, innovative marketing program for women who are serious about growing their business and about the success of women they encounter by providing intimate get-togethers in their respective communities. XC Leaders represent their own businesses, have demonstrated leadership ability, enjoy helping other women and are looking to make an investment in themselves and their business as a means to create positive change and supplement their income.     
If you would like to become part of our leadership community, I invite you to complete the online XC Leadership Candidate Form so we can mutually evaluate each other to determine if there is a good fit for us to move forward together.             
WOMEN MAKE IT HAPPEN!     
Bonnie Ross-Parker
CEO/Founder of Xperience Connections
bootgirl@XperienceConnections.com
www.XperienceConnections.com
www.BonnieRossParker.com
www.YourLearningLibrary.com
770-333-7923
---